Phthalates risk damaging children's IQs in the womb, US researchers suggest
expand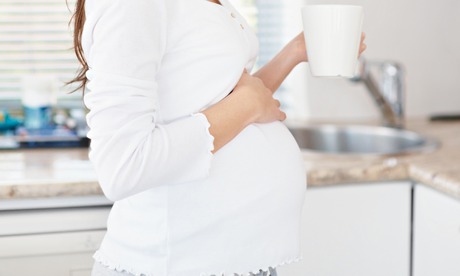 Pregnant women should avoid additives called phthalates found in common household products, according to US researchers, who found evidence that the substances may reduce children's IQ.
Children whose mothers had the highest levels of phthalates had IQs on average seven points below those whose mothers had the lowest. The 328 women from inner-city New York who took part in the study had levels of phthalates in urine measured in the last weeks of pregnancy. IQs of the children were tested at seven years old.
While the study was purely observational and cannot prove that phthalates caused the children's lower IQs, the research team said pregnant women might still want to avoid the additives as a precaution.
"People, and especially pregnant women, should try to reduce their exposure to phthalates, and we as investigators follow the same advice that we give," said Pam Factor-Litvak, an epidemiologist at Columbia University in New York.
"We advise them to avoid microwaving food in plastic. We ask them to avoid scented products, including cleaning products, air fresheners, and scented personal care products, because phthalates hold scent. And we ask them to avoid the use of plastics that are labelled 3, 6, or 7, because of the chemicals they contain.
"We also advise them to store food in glass containers rather than plastic ones," she said. "Although we didn't measure phthalate levels earlier in pregnancy, I think it's prudent to take this advice throughout the entire pregnancy."
Phthalates interfere with hormones, but the study is the first to suggest they might affect IQs.
Many kinds of phthalates have been banned in toys and cosmetics in the EU, but are still used in flooring materials, paints and fabrics. In the US, phthalates are found in hairsprays, lipsticks, nail polish and soaps, but they are not always listed as ingredients. The researchers measured breakdown products of two phthalates, called DnBP and DiBP, in the mothers' urine during the last three months of pregnancy. The mothers were then divided into four groups, depending on their phthalate levels.
Writing in the journal Plos One, the scientists report that mothers with the highest levels of DnBP and DiBP in their bodies had children with IQs on average 6.7 and 7.6 points lower, respectively, than those with the lowest exposure.
Factor-Litvak said phthalates might affect brain development in the womb by disrupting the normal behaviour of thyroid hormones and oestrogen. David Coggon, professor of occupational and environmental medicine at the University of Southampton, said the link between high levels of phthalates and lower IQ may be spurious and reflected normal variations in measurements.
"This study adds usefully to our knowledge about possible adverse effects of phthalates," he said. "However, the results are not entirely consistent, and the associations reported may in part reflect the coincidental effects of other unmeasured determinants of IQ."
Gwynne Lyons, policy director of the campaign group, CHEM Trust, said: "The number of studies showing that these substances can cause harm is growing, but efforts by Denmark to try and get EU action on some phthalates had run into difficulties, largely because of concerns about the costs to industry."
---
Published by
Mark
, 31.12.2014 at 00:08
Понравился наш сайт? Присоединяйтесь или подпишитесь (на почту будут приходить уведомления о новых темах) на наш канал в МирТесен!
1
Показы:

1
Охват:

0
Прочтений:

0
---
Facebook comments