Shocking Ingredients in Beer
expand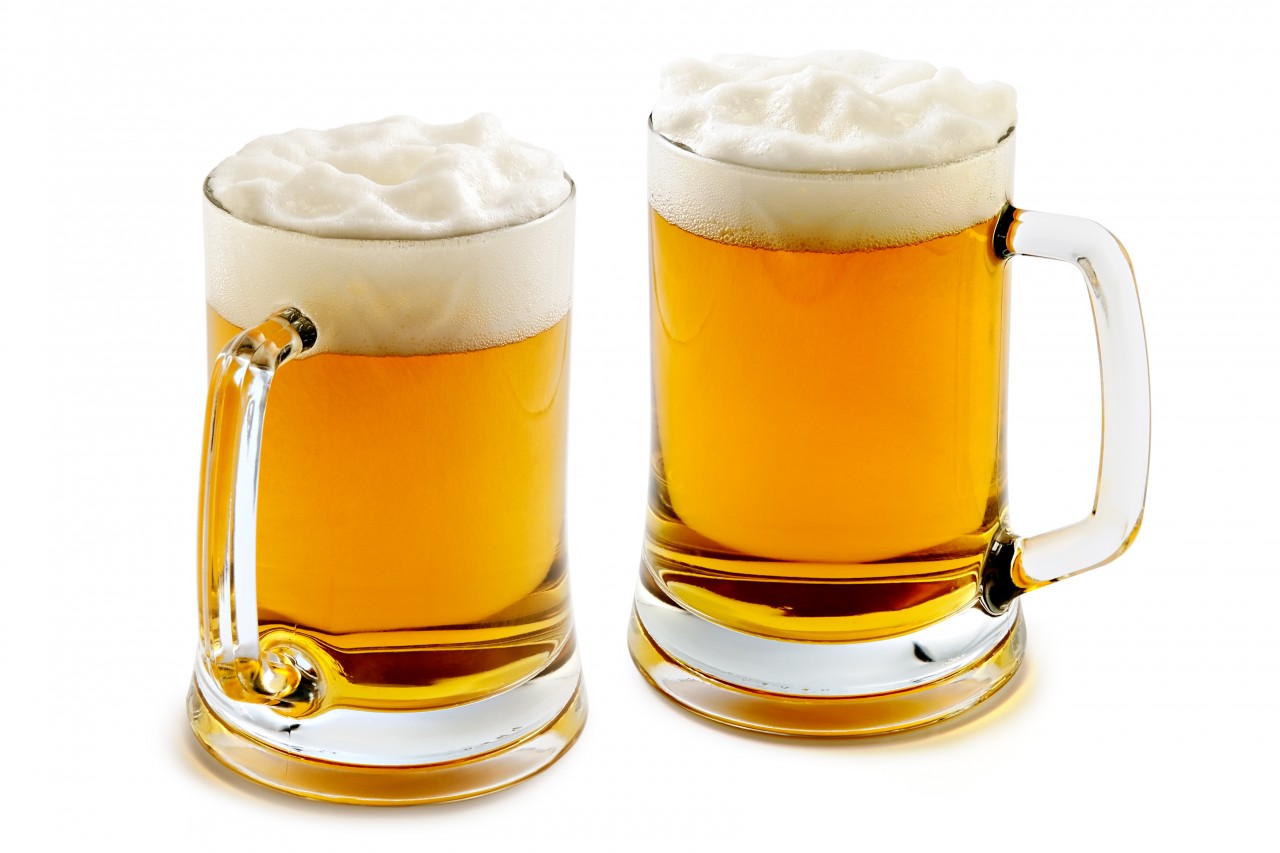 There is a bit of misinformation circulating the web about ingredients in some beers, specifically the use of fish bladders, MSG, Propylene Glycol, GMO corn, high fructose corn syrup and caramel color in the production of some beers. While partially true, the data presented in articles I've read is often either completely erroneous or misunderstood by the authors and subsequently misrepresented. These articles, with titles like "Beers You Should Stop Drinking," "The Shocking Ingredients In Beer," or "What If Beer Companies Told the Truth?" spread hype without fully understanding the methods of production and use of adjunct ingredients, processing agents or additives. Let's break it down here. "Fish Bladders" Let's clear this one up: Fish bladders are not in your Guinness Stout. I guess it is possible that a minute particle of isinglass made it past the filtering process, but it is extremely unlikely. It is far more likely that someone's nose hair will drift into your pint. Isinglass, a form of collagen derived from dried swim bladders of fish (a by-product of the fish industry, and not a bladder that holds pee), is used as a flocculant, or fining agent, to bring yeast cells out of suspension and clarify beer prior to filtering and bottling. It is not directly part of the filtering process, and occurs before mechanical filtering. After filtering you should have no bladder concerns other than yours filling up as you drink your Guinness Stout. With regard to High Fructose Corn Syrup, see the section on GMO Corn below. With regard to whether or not Guinness can be considered "vegan" I think there is far more to worry about in the world for the so-concerned than what a beer is fined with, especially since it doesn't end up in the finished product. MSG – What We Need to Know I've never heard of MSG being used in any beers. The MSG scare began, spread and persists solely on anecdotal evidence with no substantial scientific data to support it. Studies have found no causal relationship between the ingestion of monosodium glutamate and perceived side effects when MSG is ingested in small quantities as an additive in food. Read this. With that in mind MSG is really irrelevant as an argument to avoid any food. Propylene Glycol It sounds just awful right? Especially when it is hyped up as super bad along with the phrase "an ingredient found in anti-freeze!" That's true, it is found in some antifreeze because it lowers the freezing point of water, and incidentally is much less toxic than, say, Ethylene glycol or Methanol, which are downright poisonous. So PG is really the lesser of evils and really not all that evil itself. Propylene glycol is an organic compound used as a preservative in some foods and as a solvent in some pharmaceuticals. It is considered generally safe by the FDA. Oral toxicity of propylene glycol is vey low and it is metabolized into pyruvic acid (sounds worse than propylene glycol) by the body and converted into energy, so it's not gonna kill ya. That said, aside from glycol being used as a refrigerant to keep tanks cool during fermentation, I've never heard of it being used in actual beer production. In any case, the amount alcohol in any beer is far more likely to cause harm than propylene glycol. That includes damaging brain cells as well as potentially causing you to fall over, run off the road or injure others. All things in moderation and with due responsibility of the individual. CYA: Do not drink propylene glycol or anti-freeze! GMO Corn and High Fructose Corn Syrup The GMO controversy is generally a matter of opinion. Conspiracy theories aside, the scientific consensus is that GMO foods are just as safe as their "organic" cousins. Most craft brewers will not even consider using GMO corn in the first place. Interviewed for the TimesUnion Beernut Blog article, "Debunking 8 Beers that You Should Stop Drinking Immediately (posted April 2014), brewer Todd Parker states "While we cannot guarantee that nobody uses GMO products, they are not generally available to the majority of brewers. Most craft brewers are against their use and will never use them." Genetic modifications made to grains increase their heartiness in diverse climates, and resistance to disease and pests, allowing farmers to supply a larger world population. GMO Corn and High Fructose Corn Syrup are fairly irrelevant with regard to beer anyway because by the time beer is fermented, bottled and on the shelves there is no corn syrup remaining in their original form, GMO or otherwise. The alcohol in beer comes from fermentation of sugars. The primary form of "fermentable" sugar in beer is derived from malted barley. The more malted barley you use the greater the amount of sugar and the higher the alcohol level, but this also creates a thicker beer, so corn is used as an "adjunct" (in addition to barley) in the production of some beers, mostly the lighter lagers. The fermentable sugar obtained from corn boosts alcohol without contributing to the body of the finished beer so it is a little less heavy and "less filling" for some people, while the alcohol level is maintained. Corn syrup is fermented into alcohol and is not really an ingredient in the final beer. That's something to consider; beer is not a mix of ingredients bottled and presented as is for consumption like some processed foods. The main ingredients and their production lead to a final product that is very different than what went into it. There is no "ingredient list" on most beer labels that I read, but a short list of things it was "made with," which are typically barley, hops, yeast and water. Exceptions may apply in the case of colorings and preservatives. Also a good note: in some cases adjuncts used in beer are mentioned on labeling as "select grains." These select grains can include barley, corn and rice. Rice has the same effect as corn in the production of some beers. Caramel Color (E150) I won't really defend this one, I think artificial colorings are a huge blunder in alcoholic beverages for pure aesthetic reasons. In my opinion the color of the finished alcohol product should be the result of a proper and careful craft brewing and/or aging process, for beer as well as Whisky. Unfortunately commercialization drives industry and that is driven by the bottom line and consumer demand. Funny that the ones creating the demand are the ones who complain in the end when the manufacturers figure out a way to get products to market quicker. There are four classes of Caramel Color E150 which range from E150a, no ammonium or sulfite compounds, to E150d which contains both sulfite and ammonium compounds. The latter is used in some soft drinks. In the case of Newcastle Brown Ale the ingredient is referred to as simply E150, but a little deductive reasoning (i.e.: looking at the chart on Wikipedia where it says, "Used In" … "Beer, sauces, and confectionery") we can assume that the classification of Caramel Color E150c is the type used in Newcastle Brown Ale and some other beers. Also, the charge of the proteins in the additive must match the charge of the proteins in the product being colored, so E150a, b or d are not likely to be used in beer. I refer you to this brief on Caramel Colorings at DDWColor.com for more information. While you're there pay particular attention to the part that says, "Caramel color is generally recognized as safe (GRAS) as a miscellaneous and/or general purpose food additive under CFR section 182.1235, and is deemed to be GRAS by the Flavor and Extract Manufacturers Association, FEMA Number 2235." And this, "The percentage of caramel color needed to impart the desired color is normally so low that caramel would have no measurable impact on the nutritional profile of a product." No, I don't really want artificial colors in my drink, be it soda, beer or whisky, but if we're worried about cancer the levels used are so small that we should stress more about whether or not to have another cigarette, or how many candles we want to light in an enclosed space. Again, it's about moderation. The fact remains that the level of alcohol and the amount you consume are the greater risks in drinking any given beer or alcoholic beverage. To stop drinking a beer you enjoy because isinglass was used as a clarifier, or because they used High Fructose Corn Syrup as a fermentable sugar, is ridiculous. Learn the facts. The rest is a matter of personal preference or standards of purity really. The food coloring, preservatives, MSG or GMO corn used in production are not going to kill you, the alcohol is more likely to assist there. But it's always a good idea, and healthier all around, to just drink a little bit less. Many people would rather stand up and yell as if we're all being duped and poisoned by the big companies. While unscrupulous activities surely exist in big and small business, what's worse is a misinformed public spreading unnecessary panic without fully understanding the facts. Humans don't need any help, we poison ourselves with poor logic and over-consumption. 
---
Published by
Mark
, 02.10.2014 at 18:02
Понравился наш сайт? Присоединяйтесь или подпишитесь (на почту будут приходить уведомления о новых темах) на наш канал в МирТесен!
1
Показы:

1
Охват:

0
Прочтений:

0
---
Facebook comments